You may translate this page in any of the five languages spoken at Travis by using the Google Translate icon in the upper right of this or any page.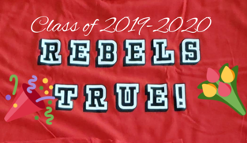 Let's help celebrate our Travis ECHS Seniors!  Please share and forward to any c/o 2019-2020 Seniors you may know of.  We recommend for the Senior students to post their background, future goals for the next 2 to 4 years after graduation and contact information to give group members to adopt them as a current 2019-2020 Travis Rebel Senior graduate.  A Google form for this is: https://forms.gle/qbX8oA99NkJMAQGLA

The hopes of Travis ECHS PTSA creating this group is to provide extra support for our Travis Rebel graduating students and help them in achieving their future endeavors.  Any Seniors that wish to be anonymous but still want to be adopted, please do not hesitate to message us in any of PTSA social media accounts (https://m.facebook.com/groups/526737147976379/?ref=pages_profile_groups_tab), or email travisechsptsa1@gmail.com. 
(Please remember to be kind and respectful.  We will block individuals that are disrespectful at any time.)
COVID-19 RELATED UPDATES
To provide you with the latest information from Travis and AISD, we have created a new page, UPDATES, with current information as we receive it through the school and AISD. Click here.
STAY IN THE TRAVIS LOOP!
Travis ECHS Official Website
Travis Facebook Page
Travis PTSA Facebook Page
Travis PTSA/Community Facebook Page
Instagram
Twitter
The Travis Early College High School Parent Teacher and Student Association (Travis ECHS PTSA) is a registered non-profit organization comprised of a group of committed parents, teachers, staff, community members, and students who are dedicated to supporting the growth and health of Travis by providing events, programs, funds, and support.